The cycling industry is constantly changing with brands coming out with new technology to make you lighter, go faster, and be safer. Today I will be telling you about the MIPS helmet technology.
Helmets are a very important part of cycling as they help keep you safe when you fall. Recently there has been a new breakthrough in helmet technology. It's called the Multi-directional Impact Protection System (MIPS). MIPS is trying to replicate the natural protection system that is in your skull. When there is an impact on your skull, the fluid in your head helps protect your brain so it doesn't slam into your skull. MIPS replicates that by keeping the helmet off your head. There is a plastic structure on the inside of a MIPS helmet. When there is an impact, the outer helmet shell is not directly in contact with your head. MIPS is just one of the way cycling is getting safe.


This is the inside of a MIPS helmet.
Here is a diagram of how MIPS works.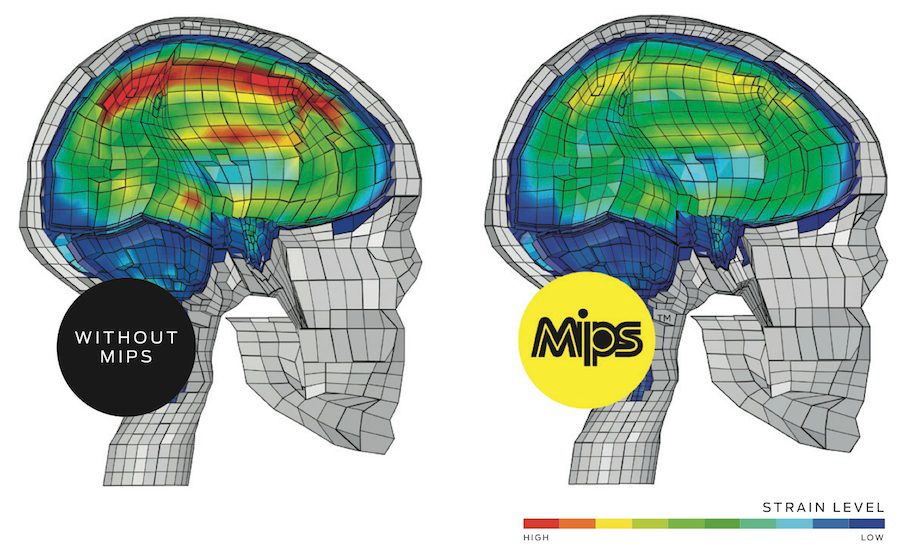 These are the strain levels with and without MIPS